RollerPRO GYM
Order in the next to get it by
ONLY .. left! .. viewing, .. recently purchased it
.. visitors are looking at it
XX people ordered recently
Hurry! current offer ends in
No #1 Easy Home Fitness

✓

Experts in Home Fitness Tech

✓

LHF® Certified Premium Quality

✓

Tested By Fitness Professionals

✓

FREE Shipping Worldwide

✓

FREE 30 Healthy Meals eBook

✓

FREE Gifts to VIP Club Members

✓

24/7 help@livehealthyfit.com

✓

Winter Deals upto 70% Offer

✓

Apply Discount Code GSK25

The Original
LiveHealthyFit®
Shape-up Your Abs
No #1 Easy Home FitnessThe Original

LiveHealthyFit®
50+ home workout ways to shape-up your body with this twin roller. Perfect for Abs fitness, tummy trimming, body shaping, weight loss, resistance training, strength training, postpartum recovery, rehabilitation exercise and so on. Easy to carry. You can use it anywhere and anytime
With this twin roller, you can now bring your workout session to your home, exercising your entire musculature from head to toe.
This is equipped to give a full-body workout experience anywhere, anytime. 
Daily easy workout routine for you to exercise your abdominal muscles and also builds up endurance in many muscle groups.

effective on your arms, upper back muscles

,

hence you no longer need to purchase expensive gym equipment.
Unique Design for Abs
Specially Engineered with Dual Rollers: Dual rollers attached to handles that ensure better control on the equipment and safer workout routine.
The dual wheels provide extra stability for a convenient workout routine. This ergonomic design also improves core and arm engagement for optimum results. 

Adjustable Resistance:

 Increase your muscles strength, tone, mass and endurance with resistance training as Ab Roller Workout Equipment features adjustable resistance ropes.

Five Different Training Levels:

 by adjusting the high elastic resistance bands that are provided at the bottom of the knee pad.
Unisex. Easy To Roll
No #1 Easy Home Fitness
The Original LiveHealthyFit®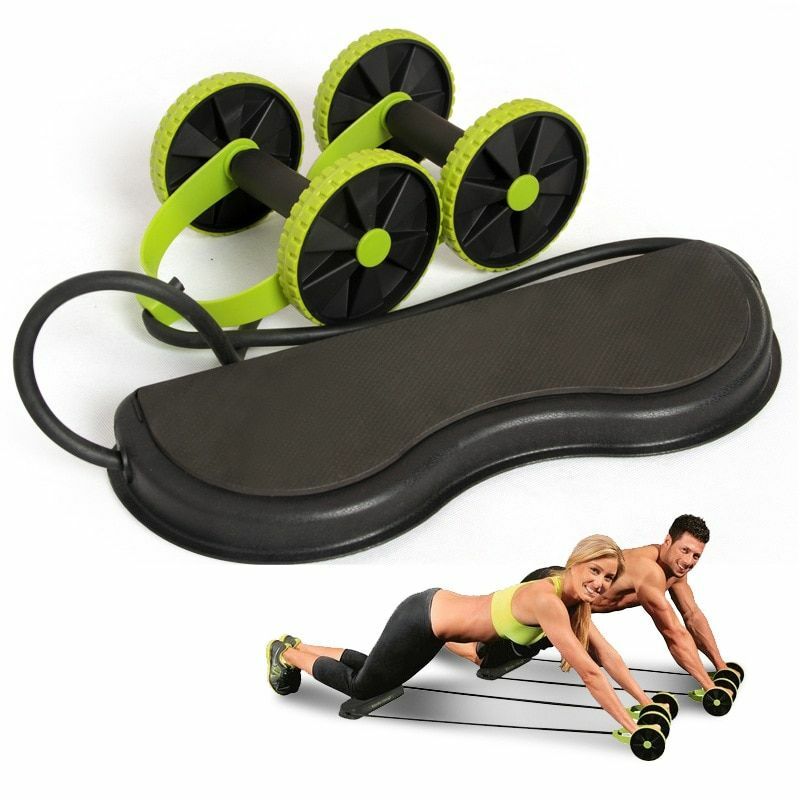 Never miss out on your exercises again!

 Be it a vacation or a business trip, you no longer need to worry about skipping your workout session. compact and light for you to carry easily anywhere you want.
suitable for both professionals and beginners.
Convenient ans safe workouts in full range, the rollers are attached to an anti-slip kneeling board that supports your knees when you exercise.
Adjustable Resistance Power
No #1 Easy Home FitnessThe Original

LiveHealthyFit®
50+ Workout Techniques
Targets all parts of your abs and your core.
Adjustable resistance to increase or decrease based on current fitness levels.

Target legs, gluts, arms, chest, and shoulders

 with alternative workouts.
Comes with a guide containing 

over 50+ different exercises

 handpicked by our fitness professionals.
Ideal for abdominal, chest, back, arms, shoulders, thighs and buttocks. As you move, the tension bands assisted bidirectional force increases, providing more resistance and a more intense workout.
Light-weight To Carry
Lightweight and portable: Only takes 5 mins to train your arms, chest, and legs. Providing 40 types of exercise which can exercise 90% of the whole muscle.
Work your upper, middle and lower: and oblique abdominal. Perform up to 40 different exercises Rolling to strengthen the core, Wheel handles with elastic bands for an arm workout.
Made of latex, good elasticity, strong and long service life material. Easily adjust the length of the rope and adjust the tension by the hole position at the bottom of the raft. 
Powerful Twin Roller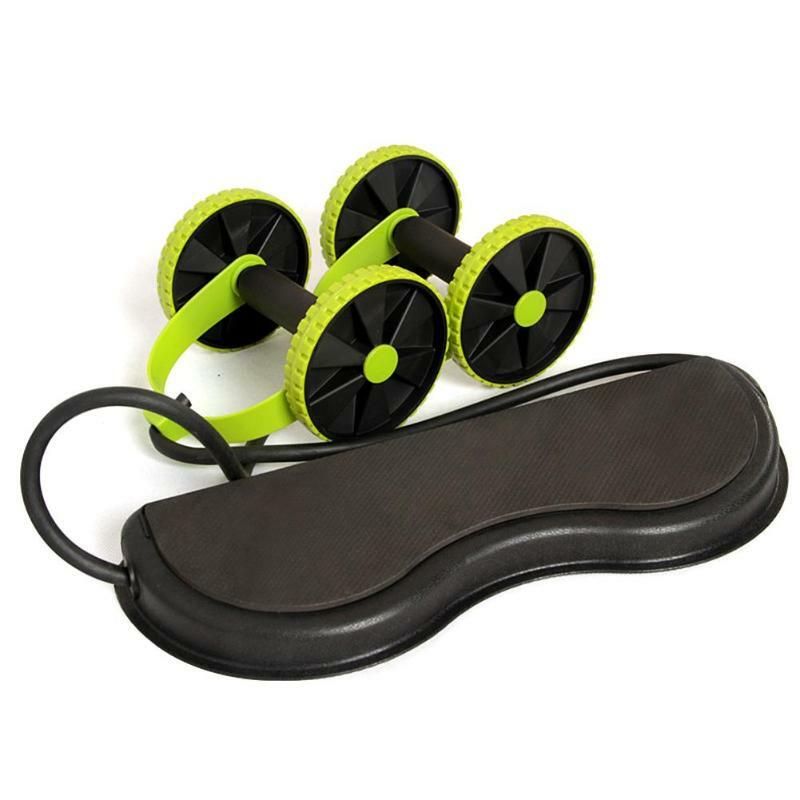 Specifications:
Color: Green
Material: ABS+PP=EVA
Adjustable Rope Length: 35-95cm (stretchable)
Knee board Size: 42x14x4.5cm

Package Includes:
1 x Certified RollerPRO GYM
The Original

 

LiveHealthyFit

®



30 Days Healthy Meals
$19.99 value eBook is FREE!
60 Days 100% Money Back
Your satisfaction is our high priority!
Estimated Delivery Time
If you order right now, Then estimated between and
May take longer than usual due to Covid19.
All your orders are fully Insured.
Free Shipping Worldwide
on all orders.
18-25 days to the USA
25-35 days Worldwide
We always take extra care in shipment.
🔹 Quality Inspection
🔹 Ships at certified LHF® warehouses
🔹 Insured shipment added
🔹 Free shipping worldwide (standard)
All our products are Certified LHF® by us to meet the best quality standards. Trusted by health experts and fitness professionals across the USA and around the world.


✓

Specialized

in personal care & fitness

✓

Full warranty, Insured

shipment

✓

Ships at

LHF® certified warehouses

✓

Quality inspection

before delivery

✓

SSL encrypted,

secured payments

✓

Tracking number

on all orders

✓

Surprise

personal gift ideas

✓

Authentic shopping

experience

✓

Many

worldwide happy customers

✓

Online only

great deals

✓

24/7 help@livehealthyfit.com
60 Days 100% Money Back
Your satisfaction is our high priority!