BackAID
Order in the next to get it by
ONLY .. left! .. viewing, .. recently purchased it
.. visitors are looking at it
XX people ordered recently
Hurry! current offer ends in
No #1 Easy Home Fitness

✓

Experts in Home Fitness Tech

✓

LHF® Certified Premium Quality

✓

Tested By Fitness Professionals

✓

FREE Shipping Worldwide

✓

FREE 30 Healthy Meals eBook

✓

FREE Gifts to VIP Club Members

✓

24/7 help@livehealthyfit.com

✓

Winter Deals upto 70% Offer

✓

Apply Discount Code GSK25

The Original
LiveHealthyFit®
Rele
ase
Back Pain in Seconds
No #1 Easy Home FitnessThe Original

LiveHealthyFit®
Train your back on the principle of arc stretching, can help you solve the waist pain, fatigue, waist weakness, waist stiffness, lumbar discomfort problems and extend your waist muscle lines

Effectively relieves all your back pain and enhance your fresh mood of the day.
Lay down and relax to have a deep breath to feel better after your long work time.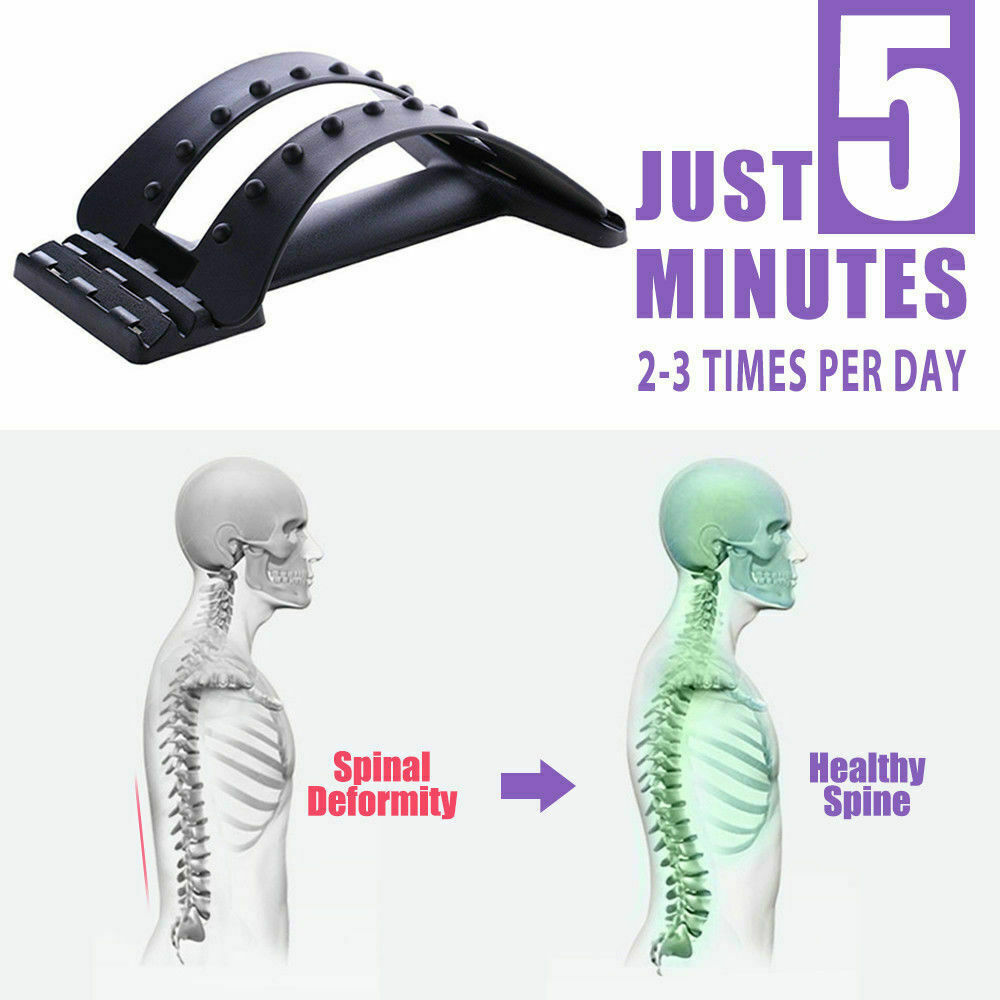 Train Your Spinal Cord
No #1 Easy Home FitnessThe Original

LiveHealthyFit®
3-level adjustment of arch shape for greater reach.
Correct postural imbalances and relieve chronic back pain effectively
Helps you relax according to the physiological curvature of the human spine design.
Improve flexibility in shoulder and back muscle for relieving muscle tension, promoting the blood circulation and easing the feeling of fatigue.
Powerful Pain Relief Effects: Re-adjust your spine naturally, relieve tension muscles, sciatica, tension, stiffness, soreness and bulging discs. It is great for stretching your back, keeping your back and spine healthy.
Adjustable Level of Height: Adjust the arch to a larger range, you can choose the right level as your needs.
Natural Traction Therapy: Based on the unique design of the physiological curve of the human spine.
Surface Acupuncture Design: Stimulates the back-acupuncture points and promotes blood circulation and metabolism.
Relief All Muscle Tensions
No #1 Easy Home Fitness
The Original
LiveHealthyFit®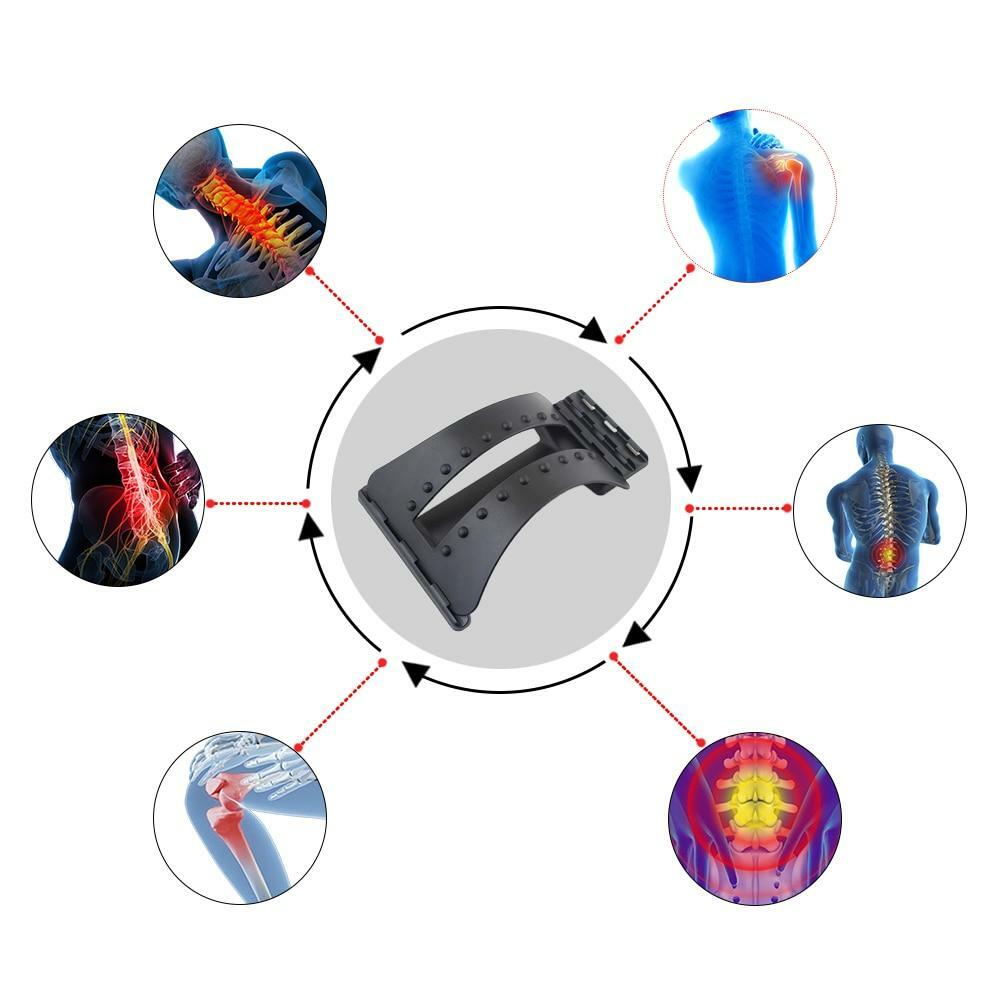 Anywhere. Anytime. Anyone
Easy to use and portable: Suitable for home, office chair, gym, car or yoga mat, easy to assemble and disassemble, convenient for fold storage and travel.
HOW TO USE:

1. Put the spinal correction plate on the bed or stall, adjust the appropriate tensile strength.
2. Place the spinal correction plate behind the buttocks, and the rear part of the product faces the buttocks.
3. Lie down slowly.
4. Correct posture: sideways and arm support.
Clinical Design with Magnets

Travel Comfort and Portable
Specifications:
Material: ABS plastic + rubber
Heights of 1st level: 2.76 inch
Heights of 2nd level:3.54 inch
Heights of 3rd level:4.33 inch
Pedestal length: 15.16 inch
Highest acceptable weight: 551.16 lb
Package weight: 540g

Package Includes:
The Original

 

LiveHealthyFit

®



30 Days Healthy Meals
$19.99 value eBook is FREE!
60 Days 100% Money Back
Your satisfaction is our high priority!
Estimated Delivery Time
If you order right now, Then estimated between and
May take longer than usual due to Covid19.
All your orders are fully Insured.
Free Shipping Worldwide
on all orders.
18-25 days to the USA
25-35 days Worldwide
We always take extra care in shipment.
🔹 Quality Inspection
🔹 Ships at certified LHF® warehouses
🔹 Insured shipment added
🔹 Free shipping worldwide (standard)
All our products are Certified LHF® by us to meet the best quality standards. Trusted by health experts and fitness professionals across the USA and around the world.


✓

Specialized

in personal care & fitness

✓

Full warranty, Insured

shipment

✓

Ships at

LHF® certified warehouses

✓

Quality inspection

before delivery

✓

SSL encrypted,

secured payments

✓

Tracking number

on all orders

✓

Surprise

personal gift ideas

✓

Authentic shopping

experience

✓

Many

worldwide happy customers

✓

Online only

great deals

✓

24/7 help@livehealthyfit.com
60 Days 100% Money Back
Your satisfaction is our high priority!