EarCARE
Order in the next to get it by
ONLY .. left! .. viewing, .. recently purchased it
.. visitors are looking at it
XX people ordered recently
Hurry! current offer ends in
No #1 Easy Home Fitness

✓

Experts in Home Fitness Tech

✓

LHF® Certified Premium Quality

✓

Tested By Fitness Professionals

✓

FREE Shipping Worldwide

✓

FREE 30 Healthy Meals eBook

✓

FREE Gifts to VIP Club Members

✓

24/7 help@livehealthyfit.com

✓

Winter Deals upto 70% Offer

✓

Apply Discount Code GSK25

The Original
LiveHealthyFit®
Safe Use And Pain Free

No #1 Easy Home Fitness
The Original
LiveHealthyFit®
Get rid of your ear wax, dirt or any blocks with this smart cleaning way. Simply place the spiral tip into your ear, twist and remove your earwax. It's that easy. 100% Safe, flexible, comfortable and pain free!



Traditional cotton Q tips can be dangerous to use when removing earwax.
Push too far and it can cause pain to your ear. So, we recommend this Smart Ear Cleaner, safer than any other cotton swabs. 

Hear better, listen better

than before!


10 Amazing Things You Love



Removes dirt and ear blocks.
Improves hearing ability.
Safe use to kids and adults.
Pain free and comfortable.
Clears in one simple twist.
Flexible tips to clean well.
Simple and unique design.
16 washable & reusable tips.
Maintain hygiene on travels.
Easy to carry in bag.
One Simple Twist Clean

No #1 Easy Home Fitness
The Original
LiveHealthyFit®
Easy to Use:
Simply insert and gently twist in the direction of arrow to capture the earwax which has been build up inside.
Disposable:
The kit comes along with 15 disposable replacement heads for hygienic purposes. The head can be washable, reused for 2 - 3 times after sterilization.
Clean your ears in a smart way! Simply twist the handle and the soft, flexible tip with spiral grooves easily removes the earwax.
Disposable tips are easy to discard. Simply to throw away the used tip.
Total 16 flexible, washable and silicone soft tips, good for family use.
Effectively to remove ear wax, give your ear a better massage.
Very easy to use and convenient to clean. 
Easily Removable. Wash

No #1 Easy Home Fitness
The Original LiveHealthyFit®
Easy Wax Clean

No #1 Easy Home Fitness
The Original

LiveHealthyFit®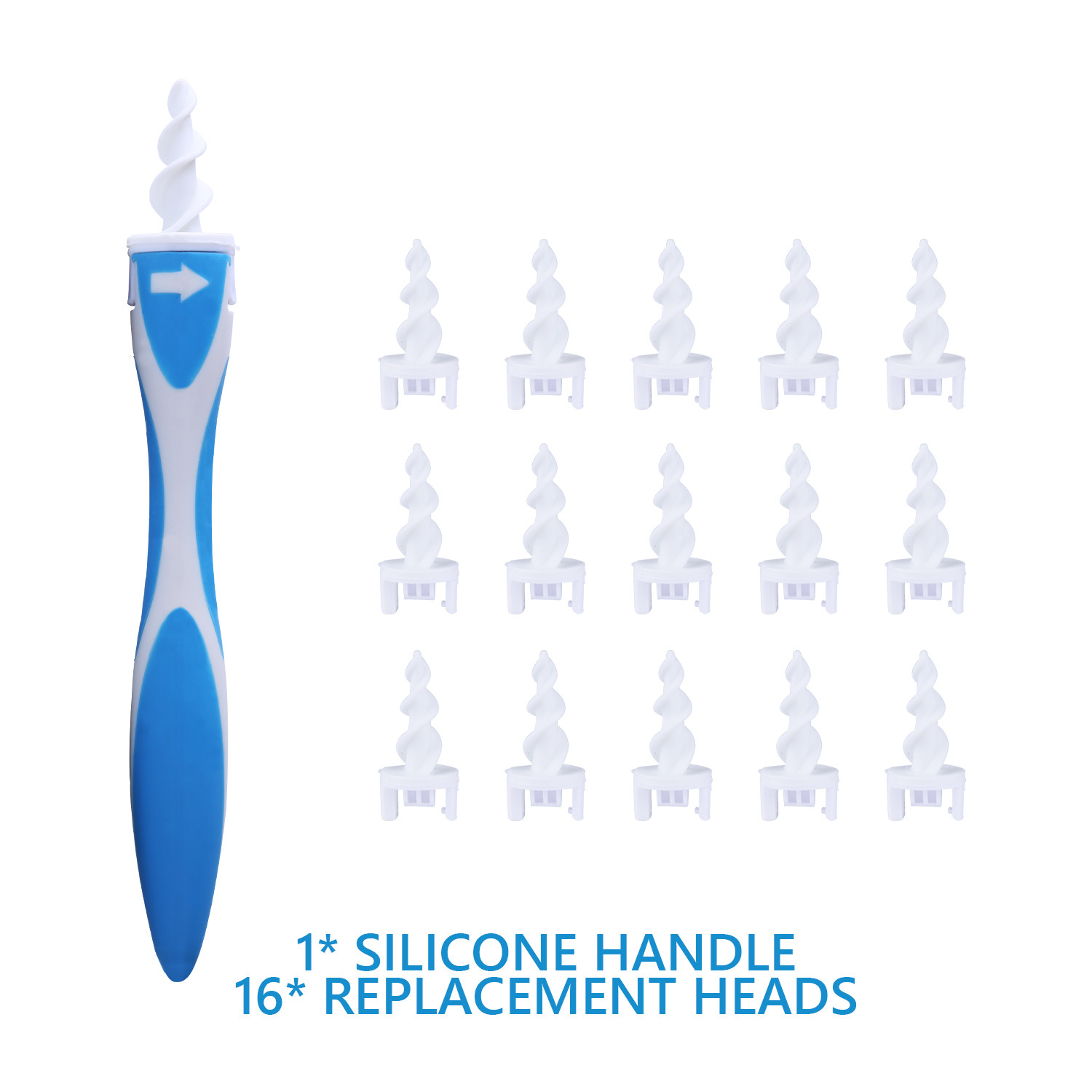 Specifications:
Tips Quantity: 16 Tips /Set
Material: ABS and Silicone
Size: 4.96 x 0.59 x 0.59 inches
Color: Blue & White

Package Includes:
1 x Certified EarCARE
The Original

 

LiveHealthyFit

®



30 Days Healthy Meals
$19.99 value eBook is FREE!
60 Days 100% Money Back
Your satisfaction is our high priority!
Estimated Delivery Time
If you order right now, Then estimated between and
May take longer than usual due to Covid19.
All your orders are fully Insured.
Free Shipping Worldwide
on all orders.
18-25 days to the USA
25-35 days Worldwide
We always take extra care in shipment.
🔹 Quality Inspection
🔹 Ships at certified LHF® warehouses
🔹 Insured shipment added
🔹 Free shipping worldwide (standard)
All our products are Certified LHF® by us to meet the best quality standards. Trusted by health experts and fitness professionals across the USA and around the world.


✓

Specialized

in personal care & fitness

✓

Full warranty, Insured

shipment

✓

Ships at

LHF® certified warehouses

✓

Quality inspection

before delivery

✓

SSL encrypted,

secured payments

✓

Tracking number

on all orders

✓

Surprise

personal gift ideas

✓

Authentic shopping

experience

✓

Many

worldwide happy customers

✓

Online only

great deals

✓

24/7 help@livehealthyfit.com
60 Days 100% Money Back
Your satisfaction is our high priority!