StretchROLL
Order in the next to get it by
ONLY .. left! .. viewing, .. recently purchased it
.. visitors are looking at it
XX people ordered recently
No #1 Easy Home Fitness

✓

Experts in Home Fitness Tech

✓

LHF® Certified Premium Quality

✓

Tested By Fitness Professionals

✓

FREE Shipping Worldwide

✓

FREE 30 Healthy Meals eBook

✓

FREE Gifts to VIP Club Members

✓

24/7 help@livehealthyfit.com

✓

Winter Deals upto 70% Offer

✓

Apply Discount Code GSK25

The Original
LiveHealthyFit®
Stretch Your Full Body
No #1 Easy Home Fitness
The Original
LiveHealthyFit®
This Professional stretch workout wheel is a perfect tool to help with your regular stretching or yoga routine. it improves your body's flexibility while helping to relieve your body ache or life stress



A functional fitness item to increase strength, improve balance, open, roll out and unwind. 
It is also a good choice to practice beautiful curves and keep fit. It is suitable for yoga beginners, intermediate practice and senior practice. 
Use it in your lounge room or outside for your daily exercise routine. Suitable for the whole family.
Extra thick outside padding, cushions luxuriously. Comfortable PC and TPE material, portable, easy to use for anyone.
Stress Relief Relaxation
Increase Muscle Strength

No #1 Easy Home FitnessThe Original

LiveHealthyFit®
IMPROVES YOUR FLEXIBILITY: It improves your hip which are important to master back bends and inversions. 
MAKES YOU STRONGER: The yoga wheel will build up your strength and stamina in a very short time of practicing with the yoga wheel, you will feel much stronger and healthier.
PREVENT INJURY: The yoga wheel 

keeps you upright

 and gives you the support that traditional poses cannot offer with traditional props or with no props.
SUPPORT AND BETTER BREATHING: You will also 

improve your ability to breathe

because your diaphragm can perform better. The yoga wheel allows the simultaneous extension, flexion of the spine and promotion of a healthy spine.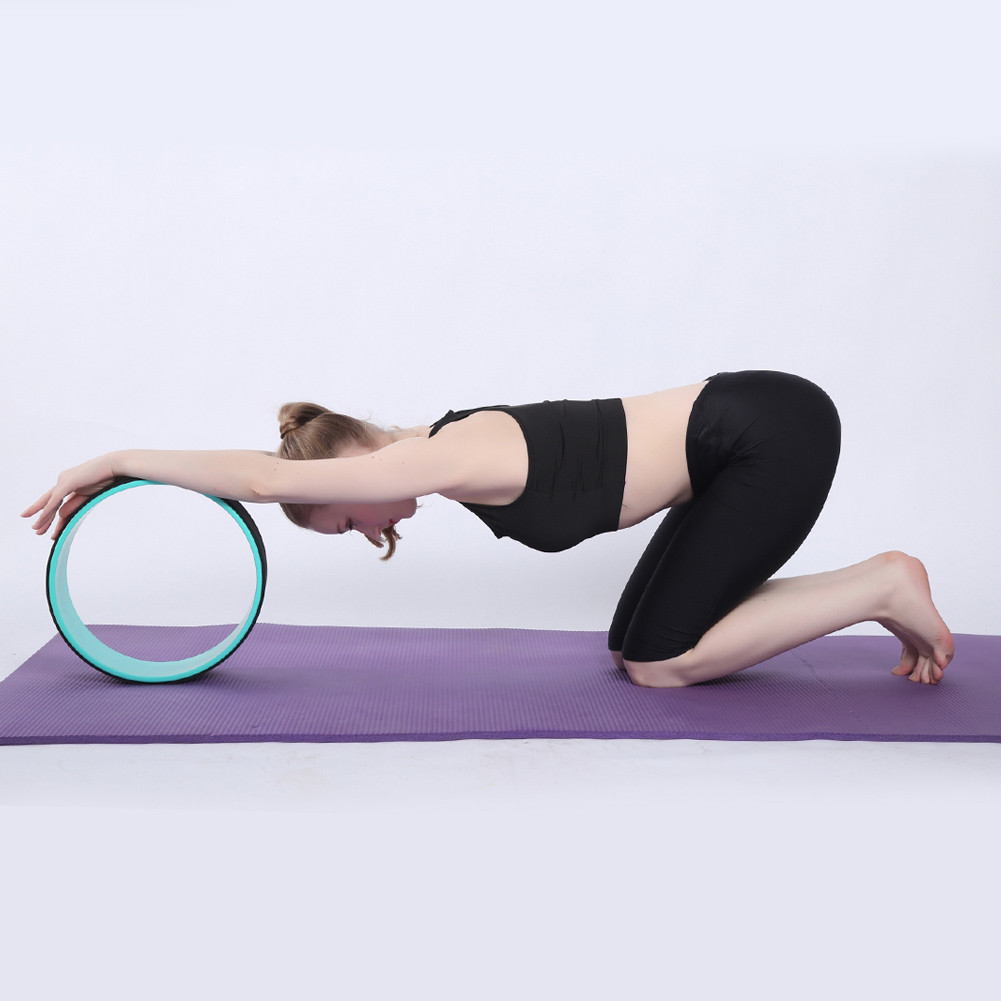 Specifications:
Material: PP+ TPE
Net weight: 1.3kg
Gross weight: 1.38kg
Bearing weight: 200kg
Color: As shown in the pictures

Package Includes:
1 x
Certified StretchROLL
The Original

 

LiveHealthyFit

®



30 Days Healthy Meals
$19.99 value eBook is FREE!
60 Days 100% Money Back
Your satisfaction is our high priority!
Estimated Delivery Time
If you order right now, Then estimated between and
May take longer than usual due to Covid19.
All your orders are fully Insured.
Free Shipping Worldwide
on all orders.
18-25 days to the USA
25-35 days Worldwide
We always take extra care in shipment.
🔹 Quality Inspection
🔹 Ships at certified LHF® warehouses
🔹 Insured shipment added
🔹 Free shipping worldwide (standard)
All our products are Certified LHF® by us to meet the best quality standards. Trusted by health experts and fitness professionals across the USA and around the world.


✓

Specialized

in personal care & fitness

✓

Full warranty, Insured

shipment

✓

Ships at

LHF® certified warehouses

✓

Quality inspection

before delivery

✓

SSL encrypted,

secured payments

✓

Tracking number

on all orders

✓

Surprise

personal gift ideas

✓

Authentic shopping

experience

✓

Many

worldwide happy customers

✓

Online only

great deals

✓

24/7 help@livehealthyfit.com
60 Days 100% Money Back
Your satisfaction is our high priority!